Dr. Usha Jain is a medical director of the emergency clinic. Dr. Usha Jain has served the community for over 37 years for emergencies and medical needs. Dr. Jain is taking a leadership role to make legislative changes at the federal level to help the citizens of District 10. Dr. Usha Jain feels that there is a need for legislative changes which would help the working citizens to get the fair and equal justice to ALL.
In 2022, we need a voice in the Wahington for equality and fairness in our health care system,  judicial system, and education system.  Dr. Jain will be such a messenger in Washington. She is on a mission to right wrongdoings on the federal level. She has studied the problems faced by working people every day. Please follow us on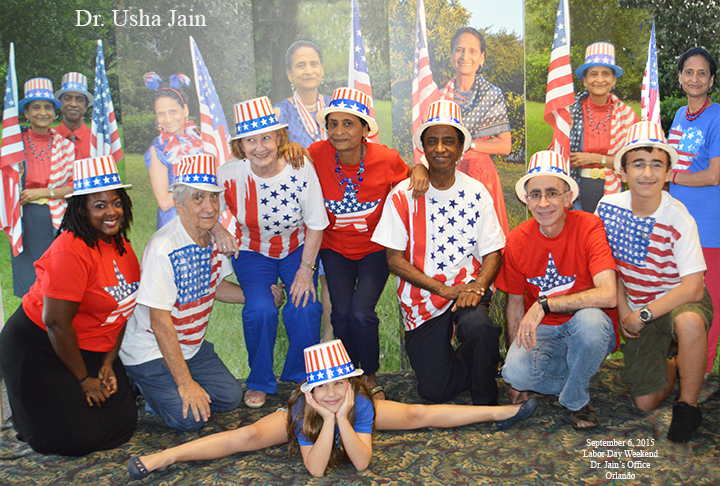 Dr. Jain's principle is to stand tall on the ground, be honest and fear nothing. Dr. Jain wants all the citizens to be strong and should be able to say no to any unfair issues and inequality which come on the way.
Dr. Jain is strongly committed to her neighbors in Orange County and promises that she will fight for the common working man.
As a well-respected physician in the Orlando area for over 36 years, she has earned the admiration of her patients for her honesty and hard work.
Platforms of Dr. Jain and Interview with Marcel Poulhttps://electdoctorjain.com/2022/08/10/united-states-representative-district-10-candidate-dr-usha-jain/
 Learning is the key. Dr. Jain invites you to come and use your talent to dance, sing and be funny. If,  you would like to contribute your time and talents to her cause, please email her at:
Fair and Equal Justice for ALL
Electronic Filing in the Court for ALL
Equal Justice for All Electronic Filing 
Dr. Jain will devote her time and effort to guarding the fairness and equality of the citizens of District 10.
Community functions- Food truck event
God Bless America song and Lyrics by Dr. Usha Jain
Commitment for Fairness for citizens
Justice System of United States of America
Leadership role as United States Representative for District 10
Food Truck Event in Windermere